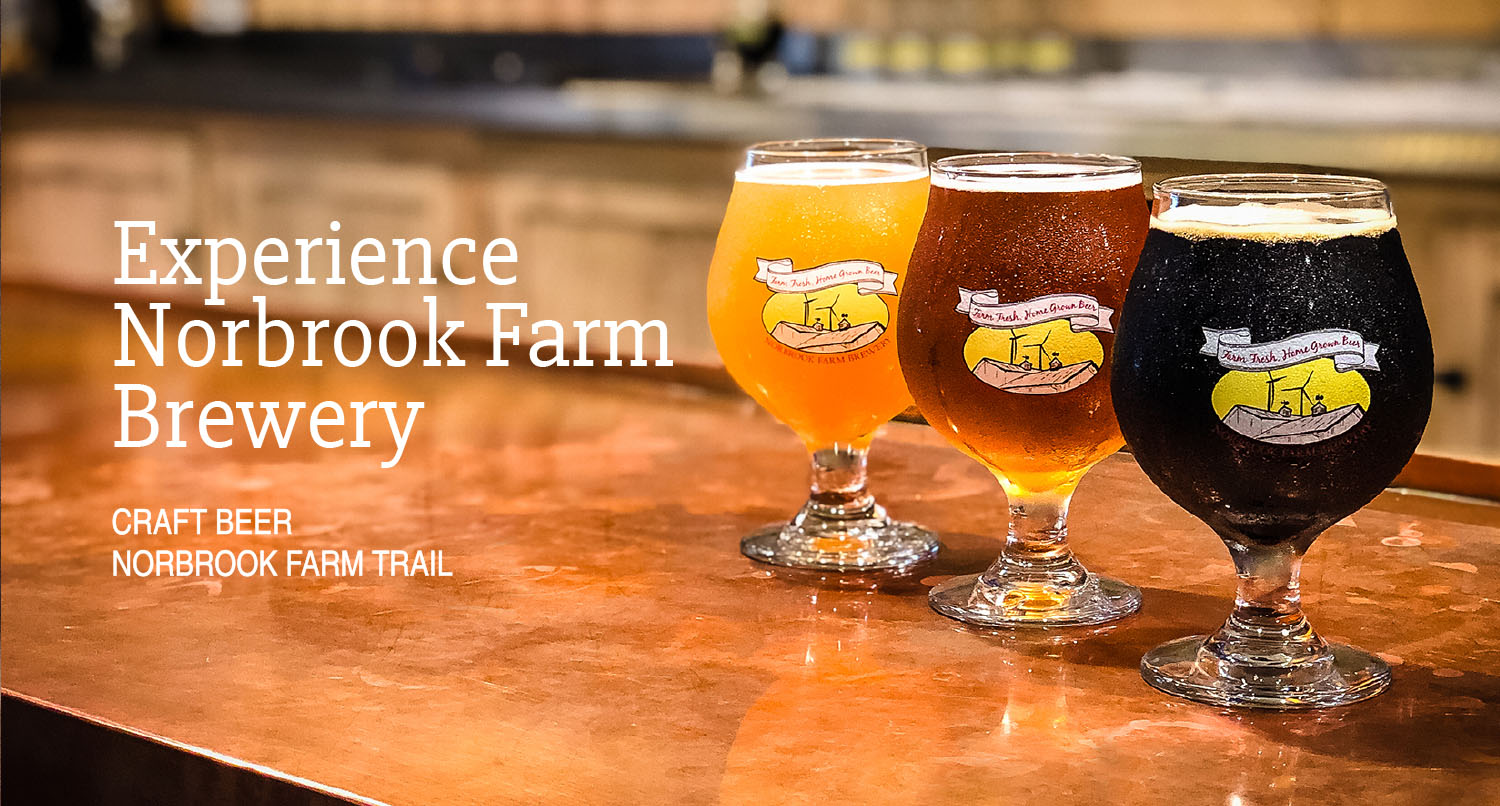 WELCOME
Sidle up to the warm copper bar for a drink and a friendly chat.
Sit in a cozy nook with a friend.
Hang out at a family-style table with all your friends.
Meet or party in the mezzanine overlooking the brewing operations.
Go upscale in the sunroom with views of mountains, fields, the hopyard, the sheep, and the famous wind turbines.
Get some fresh air out on the patio—hang out by the fire pit or sit on the Moo Cowch.
OUR BEERS
Our head brewer is educated and passionate about quality beer. We specialize in farmhouse-style beers, ales and lagers. Six signature beers are always on tap:
DENNIS HILL ESTATE SAISON
Saison / Farmhouse Ale • 5.4% ABV • 17 IBU
Dennis Hill State Park in Norfolk, CT was once the sprawling 240-acre estate of Dr. Frederick Shepard Dennis. The panoramic sights from the summit are what inspired this brew, a wheat beer that is lightly spiced with coriander and orange peel. A special yeast was employed to add depth and dimension to this fine locally crafted ale.
MOUNT PISGAH
American IPA • 6.8% ABV • 55 IBU
This IPA is bold & solid like Mount Pisgah, which respectfully flanks our quaint town of Colebrook, CT. Aggressively hopped with Citra, Mosaic, Amarillo & El Dorado then balanced with pale, wheat & caramel malts, which help create a smooth balanced ale.
COG ALE
Kölsch • 4.7% ABV • 17 IBU
A beer brewed in honor of the cogs of the world, the people who make the world go 'round. A light, crisp and refreshing beer brewed with the highest quality malts and balanced with Tettnanger and Crystal hops. Look for a subdued malt flavor.
OL' MAN MCMULLEN'S PORTER
American Porter • 5.8% ABV • 30 IBU
This rich, roasted brew with hints of chocolate, coffee & toffee is packed full of American hops. Dark as night and ink black like Ol' McMullen Pond from the steady hemlock runoff. Ol' McMullen was a porter by trade and we've brewed this to pay homage to him.
BECKLEY FURNACE ALE
Brown Ale • 6% ABV • 20 IBU
Our offering of an American-style Brown Ale. Pale malt along with multiple specialty malts lend this brew a smooth, nutty taste and warm toasty notes. Chinook and Cascade hops help keep this brew true to style.
FARM DAY IPA

Our "Farm Day IPA" is an ever-changing brew packed full of rotating hops and malt—sometimes hazy and other times bright and clear. It's hop forward, never filtered, and locally brewed in Colebrook, CT. Ask your server for the latest batch on tap!
At any one time, six or eight other beers are also available—seasonal or just whimsical—so there's always something new to try. You may taste the brews at the brewery in glasses of 5, 13, or 16 ounces, or take them with you in 32-ounce Crowlers™ or 64-ounce growlers.
Click here for what's on tap today.
Wednesday Night Darts, 5–8 pm: We have two brand new Winmau dart board setups upstairs above the taproom. Stop by every Wednesday night and throw some darts while enjoying our craft beer.
Saturday, November 23: 28 Strings: Eclectic folk and rock classics, 5–8 pm in the taproom.
Wednesday, November 27: Honey Talk, 5–8 pm in the taproom.
Friday, November 29: Jude Mead and Tim Hitchcock, 5–8 pm in the taproom.
Friday, December 6: Brother Other, 5–8 pm in the taproom.
Friday, December 13: Mike Parrott, 5–8 pm in the taproom.
Friday, December 20: Bobby Pirotta, 5–8 pm in the taproom.
Saturday, December 21: Mike Cobb and the Haystack Mt. Boys, 5–8 pm in the taproom.
Friday, December 27: Dan Ringrose, 5–8 pm in the taproom.
Saturday, December 28: Dom Ursone, 5–8 pm in the taproom.
Bakerville hopyard looking great!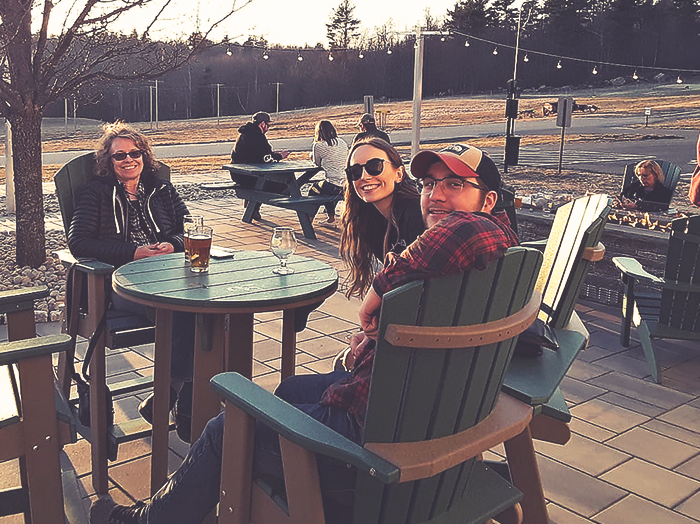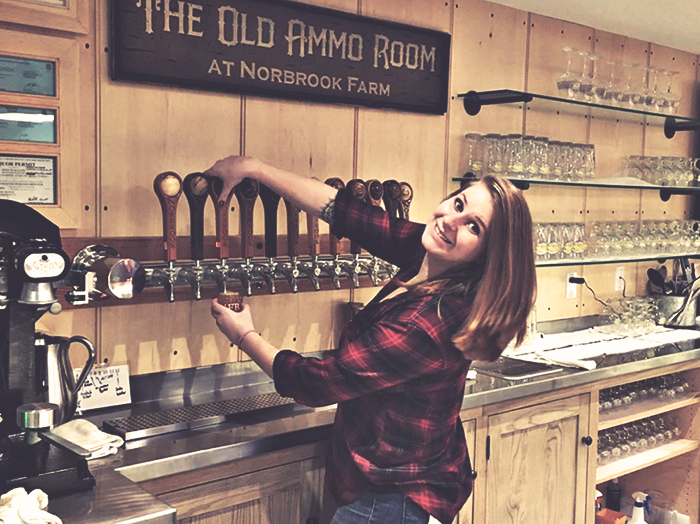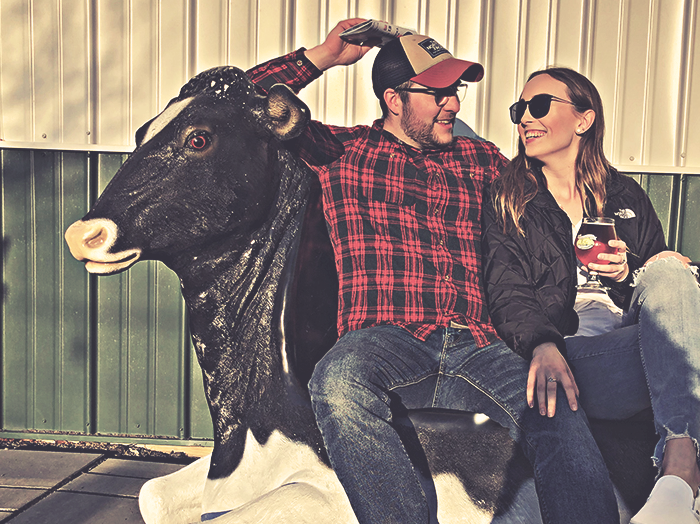 SUBSCRIBE TO OUR NEWSLETTER

Be the first to know about the latest brew news and happenings at the Norbrook Farm Brewery!
HOURS
Monday: Closed
Tuesday: Closed
Wednesday: 12 pm – 8 pm
Thursday: 12 pm – 8 pm
Friday: 12 pm – 8 pm
Saturday: 12 pm – 8 pm
Sunday: 12 pm – 6 pm

Norbrook Farm Brewery © 2019
All Rights Reserved.