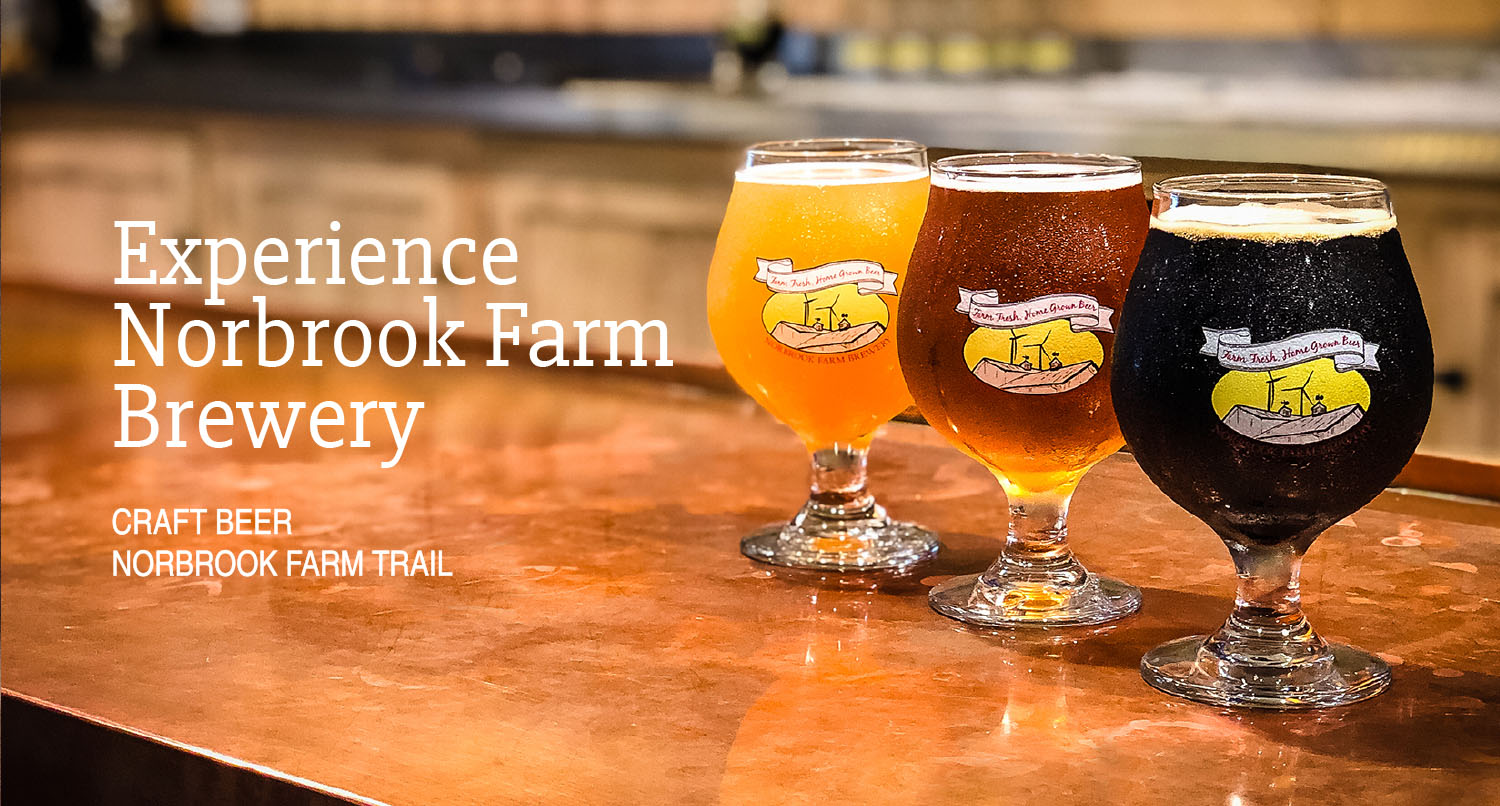 WELCOME
Sidle up to the warm copper bar for a drink and a friendly chat.
Sit in a cozy nook with a friend.
Hang out at a family-style table with all your friends.
Meet or party in the mezzanine overlooking the brewing operations.
Go upscale in the sunroom with views of mountains, fields, the hopyard, the sheep, and the famous wind turbines.
Get some fresh air out on the patio—hang out by the fire pit or sit on the Moo Cowch.
NOTICE: COVID-19
We are open and operating with our normal hours. We now have food trucks whenever we're open, check our Facebook events for upcoming food trucks. We have both indoor and outdoor seating available. Limited to 66 people inside and 66 people outside.
You can pre-order beer to-go online for curbside pick-up or delivery (min $30 within 30 miles): https://www.norbrookfarm.com/beer
The hiking trails, mountain biking trails, and disc golf course are open. The brewery does not need to be open to use the trails or course.
Online gift card sales: https://www.norbrookfarm.com/gift
OUR BEERS
Our head brewer is educated and passionate about quality beer. We specialize in farmhouse-style beers, ales and lagers. Six signature beers are always on tap:
DENNIS HILL ESTATE SAISON
Saison / Farmhouse Ale • 5.4% ABV • 17 IBU
Dennis Hill State Park in Norfolk, CT was once the sprawling 240-acre estate of Dr. Frederick Shepard Dennis. The panoramic sights from the summit are what inspired this brew, a wheat beer that is lightly spiced with coriander and orange peel. A special yeast was employed to add depth and dimension to this fine locally crafted ale.
MOUNT PISGAH
American IPA • 6.8% ABV • 55 IBU
This IPA is bold & solid like Mount Pisgah, which respectfully flanks our quaint town of Colebrook, CT. Aggressively hopped with Citra, Mosaic, Amarillo & El Dorado then balanced with pale, wheat & caramel malts, which help create a smooth balanced ale.
COG ALE
Kölsch • 4.7% ABV • 17 IBU
A beer brewed in honor of the cogs of the world, the people who make the world go 'round. A light, crisp and refreshing beer brewed with the highest quality malts and balanced with Tettnanger and Crystal hops. Look for a subdued malt flavor.
OL' MAN MCMULLEN'S PORTER
American Porter • 5.8% ABV • 30 IBU
This rich, roasted brew with hints of chocolate, coffee & toffee is packed full of American hops. Dark as night and ink black like Ol' McMullen Pond from the steady hemlock runoff. Ol' McMullen was a porter by trade and we've brewed this to pay homage to him.
BECKLEY FURNACE ALE
Brown Ale • 6% ABV • 20 IBU
Our offering of an American-style Brown Ale. Pale malt along with multiple specialty malts lend this brew a smooth, nutty taste and warm toasty notes. Chinook and Cascade hops help keep this brew true to style.
FARM DAY IPA

Our "Farm Day IPA" is an ever-changing brew packed full of rotating hops and malt—sometimes hazy and other times bright and clear. It's hop forward, never filtered, and locally brewed in Colebrook, CT. Ask your server for the latest batch on tap!
At any one time, six or eight other beers are also available—seasonal or just whimsical—so there's always something new to try. You may taste the brews at the brewery in glasses of 5, 13, or 16 ounces, or take them with you in 32-ounce Crowlers™ or 64-ounce growlers.
The Circus
Our fun easy-drinking Session IPA brewed with pale malt, oats and stuffed full of Galaxy hops. Along with Galaxy we juggle in more rotating citrus forward, tropical and fruity hops for a new performance in every batch. Find more information about the latest rotating hops here.
Click here for what's on tap today.
Norbrook Farm Brewery cans and kegs available at these fine retailers:
Ansonia
Quick Stop

Valley Discount Wine & Liquor
Avon
Avon Super Cellar Wine & Spirits (Kolsch only)
Avon Wine & Spirit
Bottle Stop of Avon
Uncork & Unwind Fine Wines
Bakerville
Bantam
Bantam Market

Bantam Country Liquors
Barkhamsted
Beacon Falls
Bloomfield
Crystal Wine & Spirits Shoppe
Bristol
Burlington Ave. Wine & Spirits
Brookfield
J & J Fine Wines & Spirits
Burlington
Canton
Cheshire
Cheshire Wine & Spirits

Rt. 70 Wine & Spirits
Collinsville
Cornwall
Fairfield
Kindred Spirits & Wine

Turnpike Spirit Shop
Farmington
Maximum Beverage

Oak Barrel Wine & Spirits

Wine Cellars 4 LLC
Goshen
Granby
Granby Package Store

Liquor World

Village Cork & Keg

Wine, etc.
Harwinton
Tony's Drive-In Package Store
Lakeville
Litchfield
Manchester
Manchester Wine & 

Liquor
Total Wine
Meriden
Middlebury
Four Corners Store, Inc

International Wines & Liquor

Middlebury Fine Wine
Milford
Monroe
Naugatuck
Big Liquor

Crosspoint Liquors

Fine Wine & Liquor

Mountview Wines

Rebimbas Wine

Town Line Fine Wine

Valley Liquor
New Britain
Krystyna's Package

Leon's Liquor
New Hartford
Marandino's Spirits

New Hartford Wine & Beverage
New Haven
Newington
Country Package Store

Happy Harry Wine & Liquor

Modern Wine & Spirits

Newington Liquor Shoppe
New Milford
Dolly's Wine Boutique

Midway Discount Wines & Liquors

NeJaime's Wine

New Milford Spirits

Northville Liquors
Newtown
Bottle Stop Newtown

Oak Barrel Wine & Spirits

Taunton Wine
Norfolk
North Canaan
Cordial Shop Package Store

State Line Wine & Spirits
Norwalk
Ninety 9 Bottles

Total Wine
Oakville
Oakville Wine & Liquor

Wine Rack
Oxford
Plainville
Plantsville
South Main Liquors & Wine
Prospect
J & J Liquor

Locascio Liquors
Redding
Roxbury
Wines & Spirits At Roxbury Station
Salisbury
Sandy Hook
Nick's Chilled and Distilled

 
Sharon
Shelton
Kindred Spirits & Wine

Ninety 9 Bottles

Wine Emporium
Simsbury
The Wine House

Arti's Wine & Spirits

Fitzgerald's Food

Valley Fine Wine & Spirits

West Street Wines & Spirits
Southbury
Premier Wine & Spirits

Warehouse Wines & Liquors
Southington
Liquor Outlet

Milldale Liquor Store

World Wide Wine & Spirits
Suffield
Suffield Cordial Shoppe

Suffield Village Wine & Spirits
Tarrifville
Terryville
Thomaston
Tolland
Torrington
Bottle Stop Wine and Spirits Super Store

The Cork Fine Wine & Spirits

Ponte's Torringford Package

Warehouse Wine & Liquor

Westside Package Store

Good Spirits Package Store

Nicky G's Wine & Spirits

Party Town Wine & Liquor
Trumbull
Warren
Washington Depot
Waterbury
Nutmeg Fine Wine & Spirits

84 East Liquor

Beer Barn

Wayside Package Store

Wine N Liquor Outlet
Watertown
NeJaimes Fine Wine & Spirits

Liquor Super Store

Super Wine & Liquor
West Hartford
Maximum Beverage

Cork N Bottle Fine Wines

Parkview Wine & Spirits

Harvest Wine & Spirits (Farmington Ave)

Harvest Wine & Spirits (New Britain Ave)

Harvey's Wine & Spirit Shoppe

London Shop

Total Wine

Warehouse Liquors

Wise Old Dog
Westport
West Suffield
Winsted
John's Package Store

Ledgebrook Spirit Shop

Normand Wine & Spirit Shoppe
Wolcott
North End Liquors

Wolcott Wine & Liquor
Unionville
Bottle Shop of Unionville

Liquor Square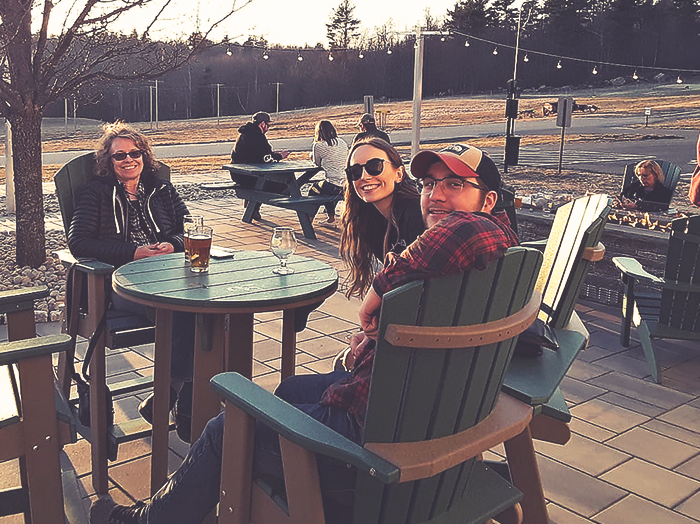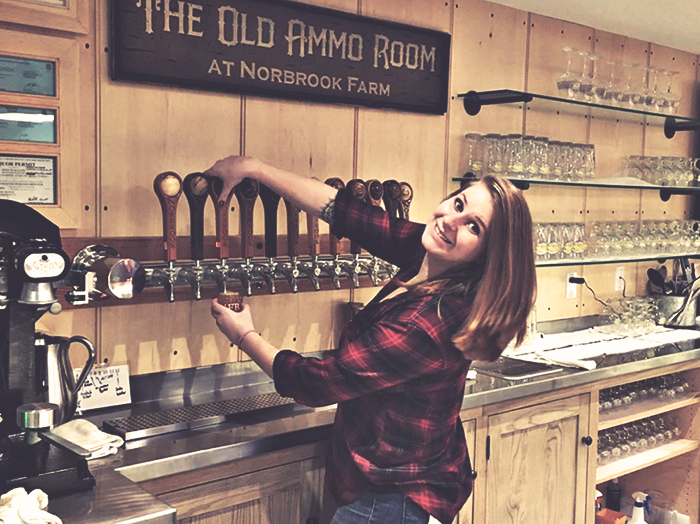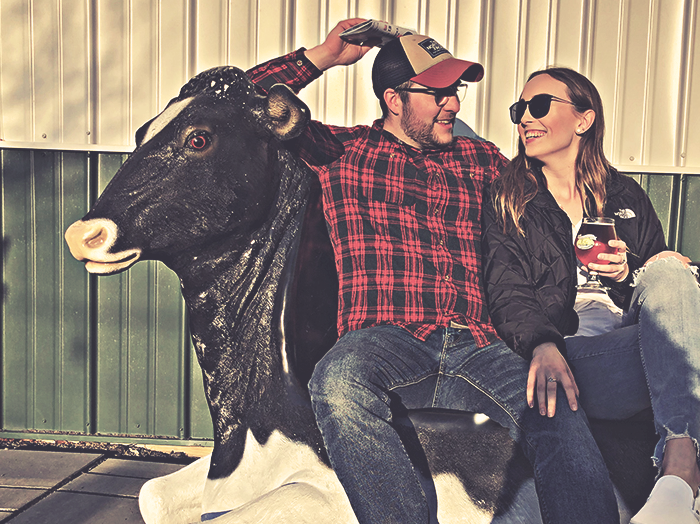 SUBSCRIBE TO OUR NEWSLETTER

Be the first to know about the latest brew news and happenings at the Norbrook Farm Brewery!
HOURS
Monday: Closed
Tuesday: Closed
Wednesday: 12 pm – 8 pm
Thursday: 12 pm – 8 pm
Friday: 12 pm – 8 pm
Saturday: 12 pm – 8 pm
Sunday: 12 pm – 6 pm

Norbrook Farm Brewery © 2019
All Rights Reserved.